Stainless Stainless Steel Square/rectangular for sale
Manufacture Standard:
ASTMA213, ASTMA312, ASTM A269, ASTMA511, ASTM A789, ASTM A790,
GOST 9941, GOST 9940, DIN17456, DIN17458, EN10216-5, EN17440,
JISG3459, JIS3463,GB/T13296, GB/T14976, GB/T14975, GB9948, GB5310, etc.
Grades:
304 and 304L, 304H, 304N, 316, 316L 316Ti, 317L, 310S, 321, 321H, 347H, S31803, S32750, 347, 330, 825, 904L
12X18H9, 08X18H10, 03X18H11, 08X18H10T, 20X25H20C2, 08X17H13M2T, 08X18H12E
1.4301, 1.4306, 1.4401, 1.4404, 1.4435, 1.4541, 1.4571, 1.4563, 1.4462, 1.4845
SUS304, SUS304L, SUS316, SUS316L, SUS321, SUS310S etc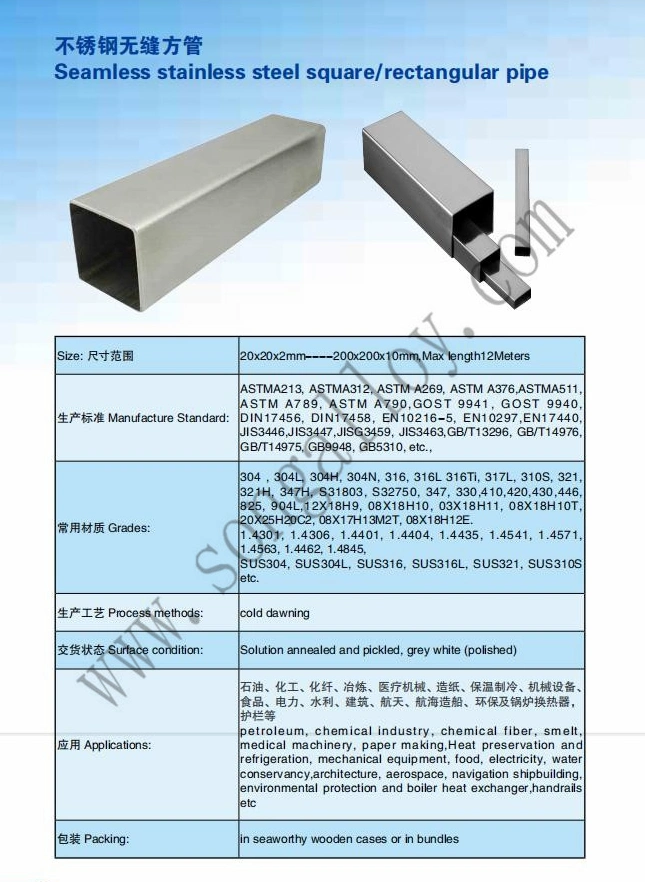 Quality Assure:
1)Basic control(chemical components control) Guarantee of the chemical components:smelting and direct-reading spectrum test could guarantee
the material chemical components is right for the clients' requirements
2)Process control:
our professional workers &equipments,we could guarantee the tubes is right of the clients' needs.refer follow the process chart adding our workers care
3)Inspection& Test
Direct-reading Spectrum Instrument analytic for chemical composition, Yield Strength, Tensile Strength, Elongation, Hardness Test, Flattening Test, Flaring Test, Eddy Current Test, Ultrasonic Test, Hydrostatic Test, Corrosion Test, etc.

Transportation: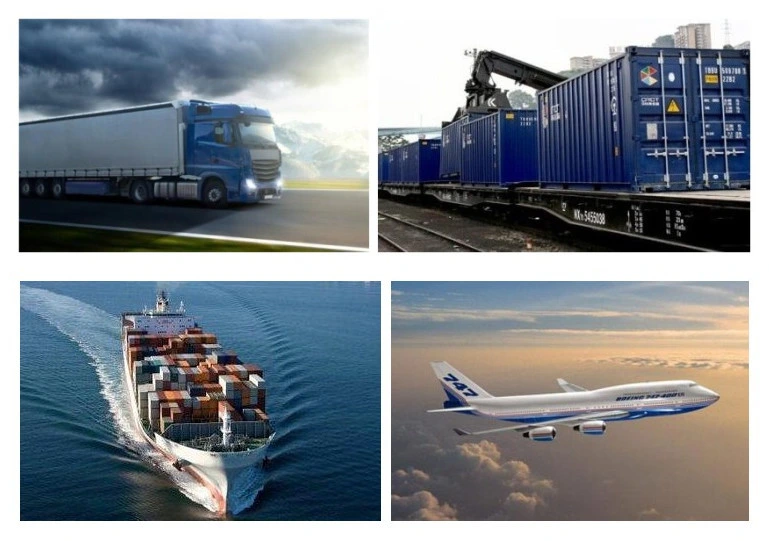 Shaanxi Ruiyang, as one of the leading manufacturers and suppliers in China, has various sizes of products with competitive price at your choice.
Welcome to contact us for inquiry and place order!