PART I: PRODUCT INTRODUCTION


1. Description:
Boiler tube is a kind of carbon steel and alloy steel tubes used for pressure vessels like heat exchangers,super-heaters,and various kinds of boilers. In Chengxin,we supply cold drawn seamless steel tubes for pressure vessels with carbon steel gardes and alloy steel gardes.
2. Commodity: ASTM A213 T23 cold drawn seamless boiler steel tube
3. Standard specification&steel grade:
ASTM/ASME:

ASTM A106 Gr.A, Gr.B,Gr.C




ASTM A179




ASTM A192




ASTM A210 Gr.A1, Gr.C




ASTM A213 T2,T5,T9,T11,T12,T22,T23,T91




ASTM A335 P1,P2,P5,P9,P11,P12,P22,P23,P91,P92




ASTM A556 Gr.A2,Gr.B2,Gr.C2

DIN:

DIN 17175 ST35.8, ST45.8, 15Mo3,10CrMo910,12CrMo195,13CrMo44

EN:

EN 10216-1 P195TR1, P195TR2,P235TR1,P235TR2,P265TR1,P265TR2




EN 10216-2 P195GH,P235GH,P265GH,16Mo3,10CrMo5-5,13CrMo4-5,




10CrMo9-10,11CrMo9-10,25CrMo4,

BS:

BS 3059-1 CFS320




BS 3602-1 CFS360,CFS430

JIS:

JIS G3455 STS370,STS410,STS480




JIS G3456 STPT370,STPT410, STPT480




JIS G3461 STB340,STB410,STB510




JIS G3462 STBA20, STBA22,STBA23,STBA24,STBA25,STBA26




JIS G3467 STF410,STFA22,STFA23,STFA24,STFA25,STFA26
4. Size range: 12.7mm*1.2mm-356mm*52mm
5. Manufacture method: Cold rolled, hydraulic cold drawn, hot rolled
6. Delivery condition: Normalized for carbon steel grade, normalized+tempered for alloy steel grades.
7. End finish: plain ends or bevelled ends.
8. Marking: as per request
9. Packing: in bundles tied with steel strips. Int&ext oil coating or varnish as per request. External packing by PVC bags and knit bags.
ALLOY STEEL SEAMLESS BOILER TUBES: ASTM A213 T5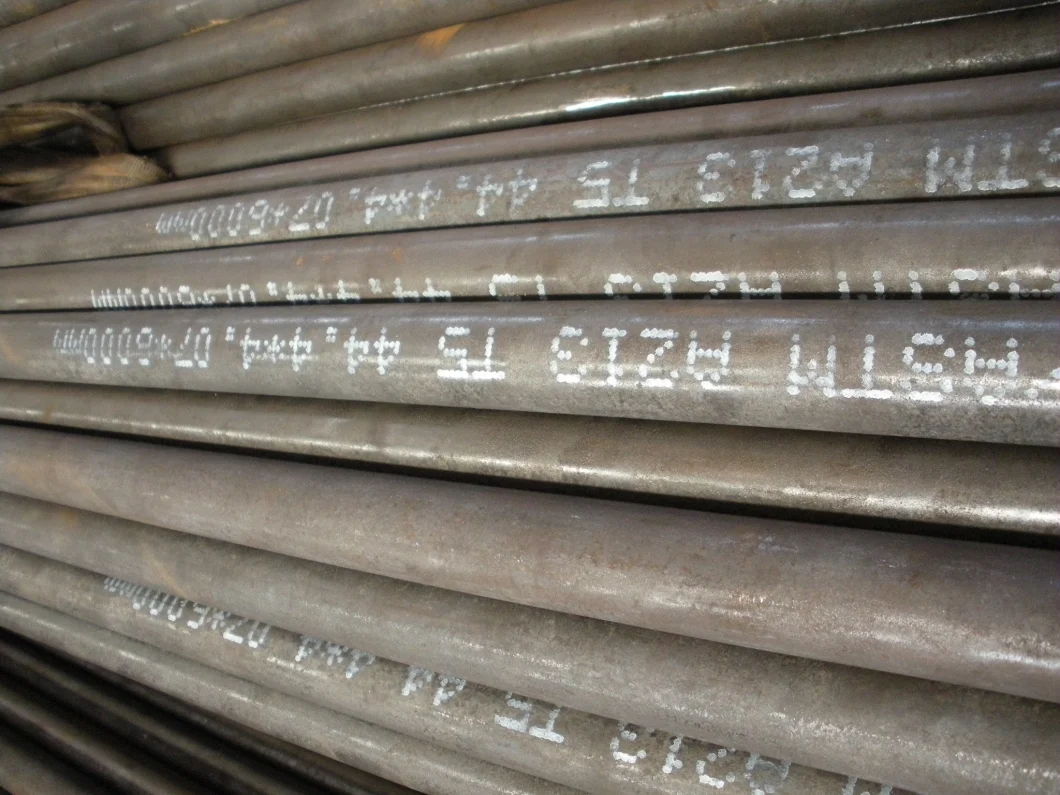 ALLOY STEEL SEAMLESS BOILER TUBES: ASTM A335 P11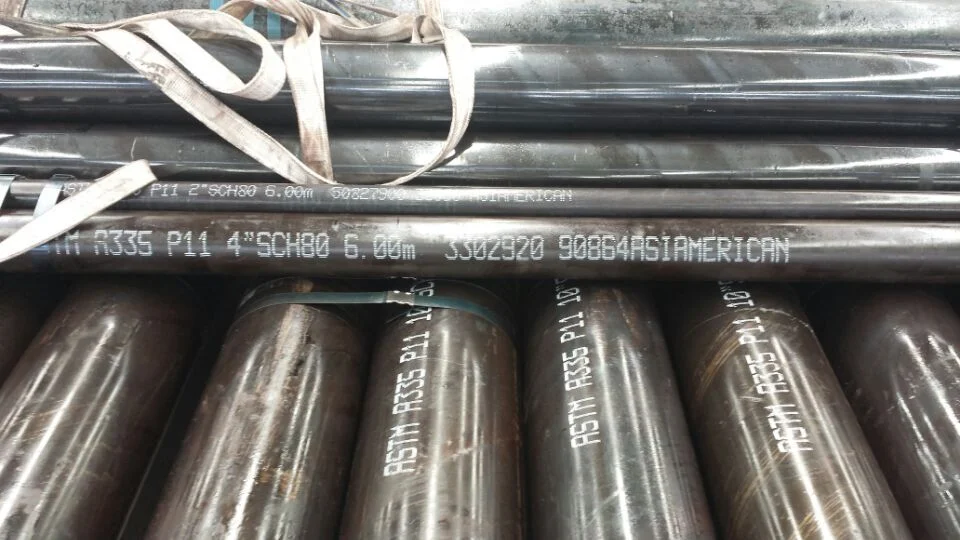 CARBON STEEL SEAMLESS BOILER TUBES: EN 10216-2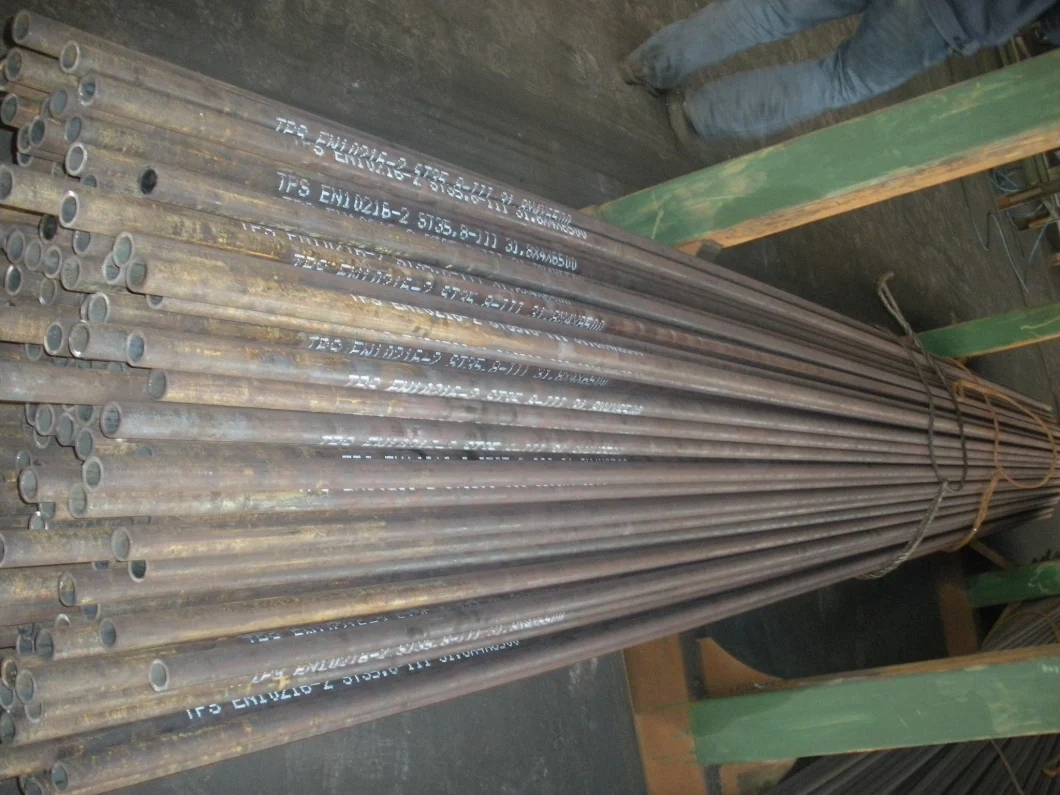 PART II: FREQUENTLY ASKED QUESTIONS


1. MOQ:
3-5 tons/size for carbon steel grades, 10 tons/size for alloy steel grades.
2. Delivery Time:
Generally, our delivery time is around 30-60 days dependig on steel grades.
3. Warranty&Guarantee:
Warranty&guarantee period is 6 months since we deliver the tubes, and we are not responsible for quality problem caused by wrong unloading or storage after shipment. We welcome customer's inspection before shipment.
4. Payment Method:
We accept payment method like T/T, L/C, or D/P, but it depends on our investigation about customers. We have a solution to evaluate the credit of customers from all over the world, and time and amount of D/P we can release is determined by the evaluation.
5. Quality Control:
Our quality control system covers raw material purchase, in-production stages, and final inspection. We purchase raw material from stable suppliers who are leading steel mills, and we inspect the raw material as per the specifications. During our production procedure, there is inspection and quality control in every stage.
PART III: FACTORY FACILITIES